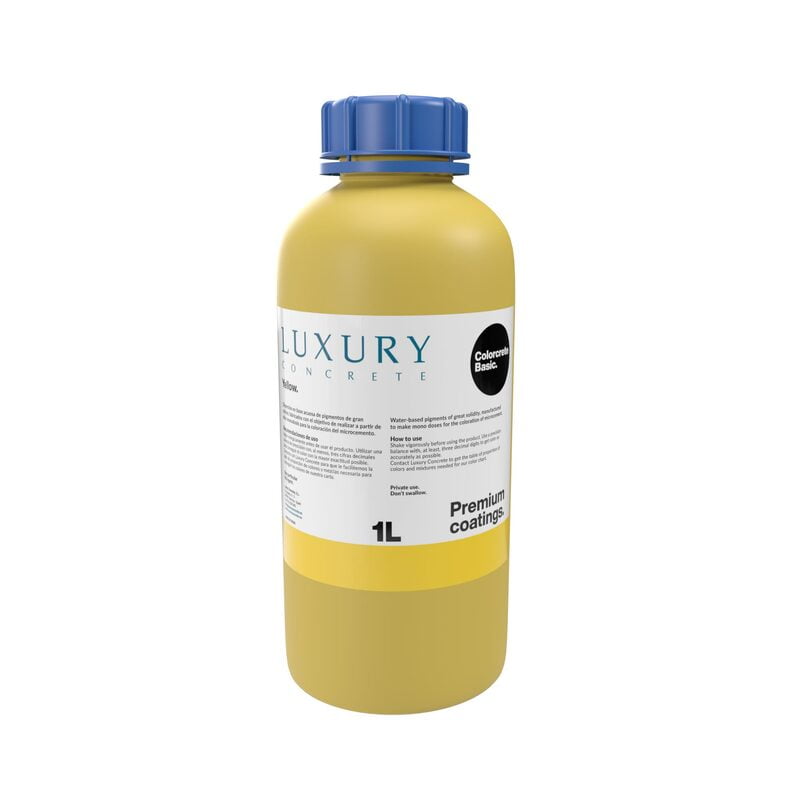 Colorcrete Base Yellow - amarillo 1L
Non-returnable
Colorcrete Basic Yellow -
Pigment for microcement
Yellow pigment is appropriate for creating microcement surfaces that transmit vitality and joy. It is a ready-to-use pigment paste of aqueous dispersion.
This pigment paste offers high outdoor stability.
Resistant to sunlight.
Colorcrete Base Yellow
is a product of mineral origin that can be applied onto paints, varnishes, coatings, plasters and printed concretes. It brings a fresh and fun touch to decorative coatings.